Vinyl Siding – Galveston, TX
---
Save on energy costs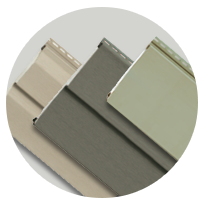 We all want to cut back on energy bills. Now, thanks to the Prodigy® Insulated Siding, you can! Imagine wrapping your home in a blanket of insulation through beautiful exterior cladding. Want to know more about how this siding can save you a bundle? Be sure to ask for a free in-home demonstration with one of our certified home improvement specialists.
Learn More About Prodigy® Siding »
---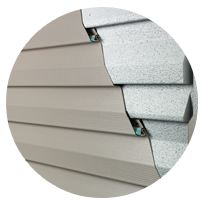 Moisture-repelling durability
Window World's 4000 Energy Plus Vinyl Siding will protect your home in more ways than one. Engineered for efficiency, its premium 1-1/4" thick contoured insulating underlayment will preserve your home's value for years to come. This siding has a Perm Rating of 5, which means moisture doesn't stand a chance against it.
Learn More About 4000 Energy Plus Siding »
---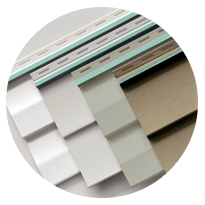 Hurricane-proof strength
If you want the strongest siding on the market, look no further than the Window World 4000 Reinforced Vinyl Siding. It's advanced locking system has been independently tested against rain, wind and even category 5 hurricanes (155 mph winds and catastrophic rainfall). Rest easy knowing your home can withstand any condition.
Learn More About 4000 Siding »
---
Simple maintenance
If you want attractive siding without all the maintenance, then allow us to introduce you to Window World's 2000 Vinyl Siding. Its premium .044" thickness and durable lock design ensures superior rigidity so exterior walls stay straight and smooth. This siding is manufactured with premium materials to guarantee long-lasting functionality. As a bonus, you can easily clean it with a standard garden hose. No fuss, no muss.